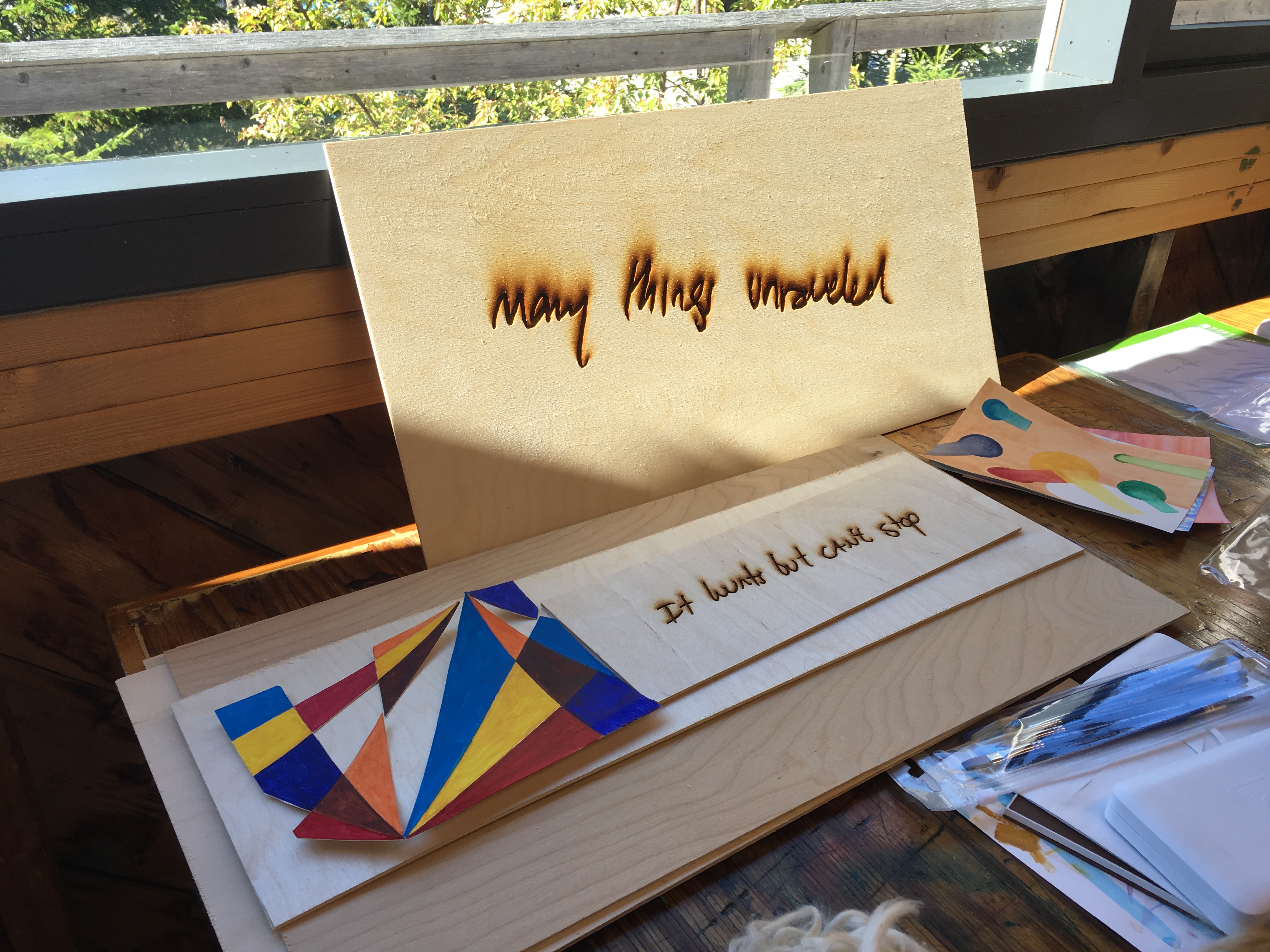 Haystack Open Studio Residency

May 29 - June 9, 2017

I was invited to be in residence at Haystack Mountain School of Craft for their Open Studio residency program. During that time, I experimented with new media including hand weaving, laser etching, printmaking, and metal work. Additionally I also created two temporary site -specific installations with hand spun cotton in natural environments on the wooded shores of the island.